Where the Action Is
Northwest Control-Line Calendar
Special thanks in compiling this list to the sponsors of the contests involved.
A note about submitting flyers for this page: The preferred format for downloadable items (flyers, motel lists, etc.) is PDF documents. Please send items to the editor in PDF form if you have the capability. Word processing or hard copy documents can be accepted, but they involve a bit more work on the part of the editor. Thanks for your help! For more information or to submit items, e-mail the editor.
July 15
July 20-23
New! Big Bird Extravaganza, a three-day RC event that also will include control-line flying, Faro Field, Chehalis, Wash. CL fliers are invited to fly during this weekend on the Faro Field Flyers' new CL circle. Download a flyer with all the details or email for information. Sponsored by the Faro Field Flyers.
Aug. 4-5
Western Canada Stunt Championships, Rice Mill Road Park, Richmond, B.C.
Saturday: Practice and coaching, 9 a.m-5 p.m.; evening barbecue at Cox home
Sunday: Precision Aerobatics (Beginner, Intermediate, Advanced, Expert)
For information, email Contest Director Chris Cox.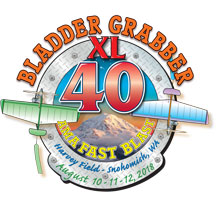 Aug. 10-12
Bladder Grabber XL AMA Fast Combat Tournament and 1/2-A Grabber, Harvey Field, Snohomish, Wash
Friday: Double-elimination High-Performance 1/2-A Combat; $1,000 first prize. Pilots' meeting 10:30 a.m., first match 11 a.m.
Saturday-Sunday: Seven rounds of AMA Fast Combat, plus semifinals and finals; $1,000 first prize. Pilots' meeting 9:30 a.m., first match 10 a.m.
Details: Food provided. Line-tension shutoffs required for Fast Combat. Shutoffs or .015" lines encouraged for 1/2-A. Email for information. >>
Sept. 22-23
Oct. 6-7
Nov. 24
Portland Northwest Sport Race, Jim Walker Memorial Control-Line Field, East Delta Park, Portland, Ore. Details tentative. Email for information.
Submit your 2018 contest information now!
E-mail all the details of your upcoming Northwest Contest to John Thompson for inclusion in this calendar. It's never too early to get your contest information in the calendar.We can include e-mail links, web links, and can post downloadable pdf flyers. E-mail the editor now!
Post your flyer: Send your flyer to the Webmaster in PDF form, for posting on this website, or give us the link to your web site for posting in the calendar. E-mail John Thompson.
Nationwide contest information
Although this calendar is intended for Northwest events, we will publish out-of-region events on special request. To find out about control-line competition all over the United States, check out the contest calendar maintained by the Academy of Model Aeronautics
---
This page was upated July 9, 2018