Northwest control-line model airplane fliers are invited to submit photos and information about their favorite planes, for posting on this Flying Lines page.
---
Russ Hester's Combat fleet
Winter is building season, and Combat flier Russ Hester of Florence, Ore., was busy in the winter of 2018-19. Here is his fleet of planes for AMA Fast Combat and 1/2-A Comba, finished in January 2019. The fast design is called the Shocker and the 1/2-A is called Lil' Shocker. All have internal line-tension flyaway shutoffs of Hester's own design. Flying Lines photo.
Pat Johnston's Shark 35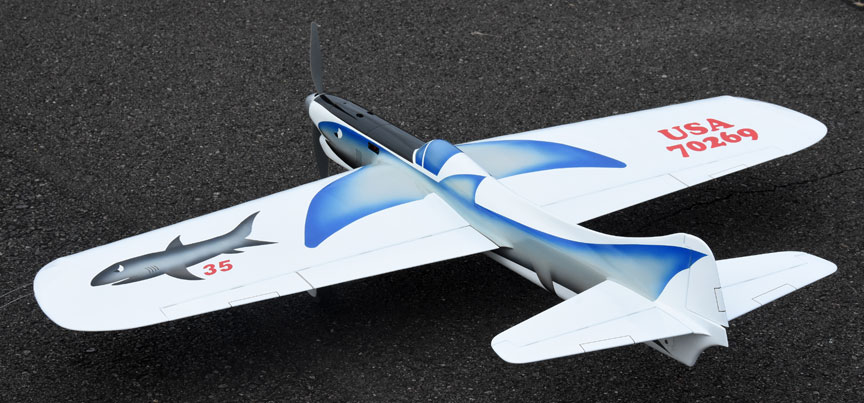 No problem telling what this airplane is -- it's Pat Johnston's Shark 35, seen during Classic Stunt appearance judging at the 2018 Northwest Control-Line Regionals in Roseburg, Ore. Flying Lines photo.
Dave Royer's All-American Sr.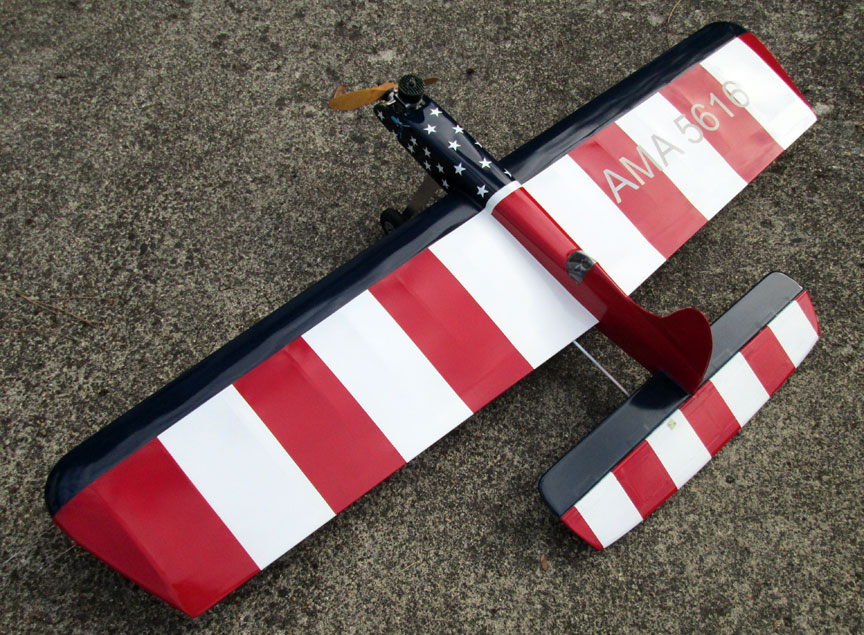 Dave Royer of Portland, Ore., built this All American Senior, an Old-Time Stunt plane. Dave explains: "One of my all time favorite airplanes has been the dmeco All American Sr. and I've wanted one since I was about 10 years old. I finally got around to checking this one off my bucket list last summer. ... I scratch-built this one from original kit plans for a K&B Torpedo Green Head .35 and tried to duplicate the kit box paint scheme. I updated the nose construction a bit with 1/32" plywood doublers and used the canopy and gear from Brodak but it is original in all other respects." Dave Royer photo.