Musings from the Combat Pits
New tools!
March 2019
Recently I acquired two new tools. The first was recommended by Jeff Rein. It is a battery-powered driver Hyper Tough 4-Volt Lithium-Ion cordless screwdriver.
Cost for the unit is $16 for the deluxe version from Wally World (Walmart). This unit features a 7-position clutch and a built-in LED work light.
It comes with some tooling but for our needs, Amazon was the next stop for drivers for 2-56, 4-40 SHCS and metric.
The second tool that I bought was a new Dremel. I have two Dremels that hang on my workbench. One is set up with the "wheel of death." The second one is for changing out tools for other work. The new Dremel is for doing fine work. I have been working on a stick-built scale model (don't ask me why) and needed something that had a light touch and was controllable. Wandering through Home Depot I spotted the ideal tool. It is a Model 2050 High Speed Rotary Tool. It has 5 speed ranges with the max being 22,000 RPM. They are pricy at $50 but again, cheap tools are expensive.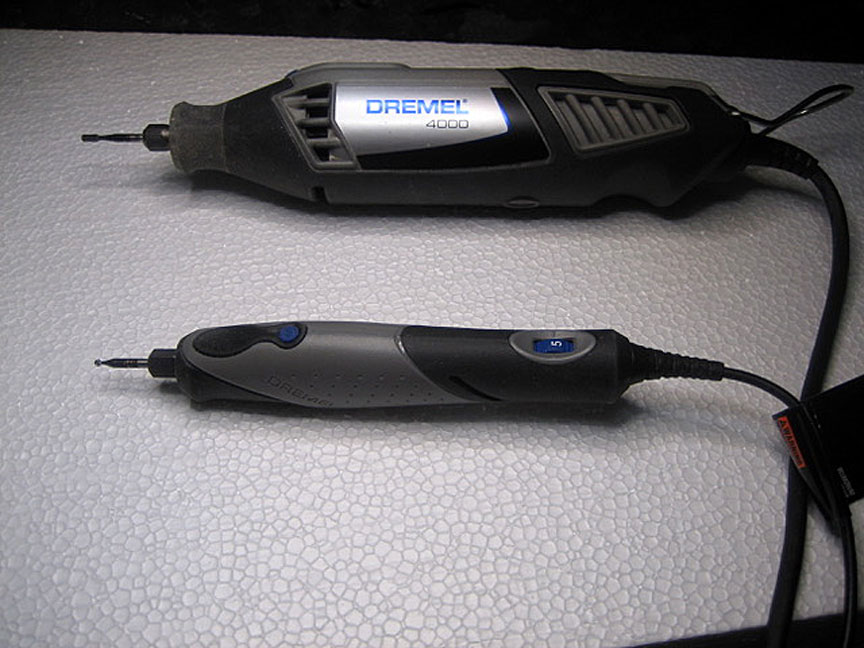 And one more from the FL editor's workshop ...
This tiny rotary tool from Harbor Freight sells for $9.99. It is very small and light, which means it's easy to handle for fine work. And it comes with enough bits, sanding drums, collets, etc. to make the purchase a real bargain, even if the tool only lasts a little while. Flying Lines photo.
---
This page was upated March 13, 2019